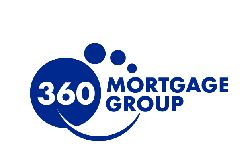 Austin, TX (PRWEB) April 09, 2014
360 Mortgage Group, LLC (360 Mortgage Group), a privately-owned mortgage banker with a primary focus on third party origination, announced today the formal introduction of its Reverse Mortgage Division. The foundation of 360 Mortgage Reverse is an end-to-end reverse mortgage processing platform for mortgage brokers, third party originators, community banks and credit unions to originate reverse mortgage loans. This on-demand reverse mortgage processing platform, allows originators to scale capacity to market demands, increase profitability, remain fully compliant and continue to own the customer relationship. 360 Mortgage Group, which is currently licensed for reverse mortgage loans in 35 states and the District of Columbia, will also be originating reverse mortgages through its growing retail channel.
In conjunction with the launch of its reverse mortgage division, 360 Mortgage Group named reverse mortgage industry executive Mike Suits Division Manager of 360 Mortgage Reverse. In this role, Mr. Suits will be responsible for the Divisions management and growth, developing new lending relationships nationally, hiring and mentoring experience professionals and building brand reputation.
Joining Mr. Suits at 360 Mortgage Reverse is a team of 16 experienced reverse mortgage professionals, including Processors Kristin Yates and Kim Stripling; Underwriters Mindy Brown and Michael Adler; Closing Alex Padilla; Funding Ruben Maltos; Trainer Mickie Raquet; and Account Executives Melissa Entin and Christopher Kerksieck, who have previously worked together with Mr. Suits.
Part of 360 Mortgage groups strategy is to take advantage of growth opportunities in an assertive manner where and when opportunities present themselves. We have been researching entering the reverse lending market for the last few years, and our timing was accelerated when Mike Suits became available. Mikes character, leadership ability and extensive reverse market and product knowledge makes him the perfect addition to our team, commented Mark Greco, President and Founder of 360 Mortgage Group. Our on-demand reverse mortgage processing platform will not only allow third party originators to offer additional products to remain competitive through any market cycle, but also remain fully compliant, mitigate risk and continue to control the client relationship. With Mike and his new team we are off to a fast start.
Benefits of 360 Mortgage Reverse Processing Platform